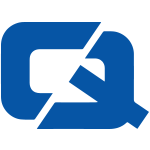 09 January 2013

Skoda has announced yet another positive 12 months as it saw the number of registrations in the UK hit record levels.
The manufacturer revealed that 2012 had been the fourth consecutive year where Skoda had topped its previous benchmark and had managed to smash through its previous record, with 53,602 cars registered over the year.
Officials stated that it represented a 19 per cent rise from the 45,061 figure which was noted in 2011 and it has helped the company gain more prominence within the automotive industry.
The firm has reached a milestone of a 2.6 per cent market share within the UK and also it improved its fleet market share to 2.3 per cent.
Alasdair Stewart, brand director for Skoda UK, said: "Sales of more than 50,000 cars is testament to the hard work of our excellent retailers and everyone associated with the brand. Skoda continues to go from strength to strength and demand for our products is at a record high."
Visit ChoiceQuote – for the #1 motor trade insurance