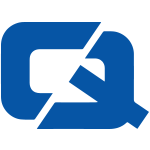 14 January 2013

Skoda has announced that it has scored record sales over 2012 smashing the previous year's targets.
The manufacturer saw deliveries grow by 6.8 per cent in the past 12 months with the amount of cars topping 939,200 which helped the company to boost its market share in Western Europe.
Skoda recently revealed that it had experienced another positive year in terms of UK sales after 53,602 new cars were registered in 2012, representing a 19 per cent rise from 2011.
Now the manufacturer has announced that this success has transferred over to its worldwide operations.
Skoda stated that China saw a significant rise is deliveries, growing by 7.1 per cent in the past 12 months, while the market share in Russia shot up from three per cent to 3.6 per cent.
Winfried Vahland, chief executive at Skoda, said "Skoda has again gained market share in many markets thanks to attractive new models, extending the successful course of its growth strategy."
Visit ChoiceQuote – for the #1 motor trade insurance