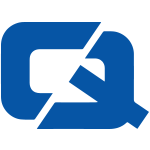 28 June 2013

A lot of people across the UK enjoy motor vehicles. For some, fixing and repairing cars, or even modifying them, can be a great pastime leading to hours of enjoyment.
However, for some of the more expert tinkerers with appropriate qualifications and certificates, this could lead to a small business at home which you can run alongside another job.
Some might even want to take their skills and establish their own small business full-time.
Whatever your level of engagement is on a professional level, if you provide services for others at a monetary fee, you need motor insurance.
Just because your operations are small, it doesn't set you entirely apart from the rest of the trade. Indeed, the problems, pitfalls and accidents will be similar for you than any other comparable business on a larger scale.
There are risks present and you require appropriate motor trade insurance cover.
Why should I get covered?
You might not need the same high levels of cover that larger businesses require, but you still need to take on a motor trade road risks insurance policy.
Smaller firms are arguably more at risk to legal damages if accidents or poor repairs are carried out, leading to the customer filing a lawsuit in the future.
Getting appropriate insurance will help to protect you from such an eventuality, ensuring the survival of your enterprise in the long term.
Your current policy may cover you for driving your own vehicle, but you are not covered for taking the wheel behind other people's cars or vans, or grasping the handlebars of another person's motorbike.
While you might feel that you won't be using these vehicles over extensive distances or for long periods of time, the chances of an accident are still an ever-present danger – especially if the repairs haven't gone according to plan.
Imagine you had an accident in someone else's car when simply taking it out on the road in front of your business premises. This could be caused by yourself or by another road user. Think of how much you would have to fork out if you are not covered appropriately. For small businesses, this could cause the end of practice entirely, whereas for some, the costs might further spill over into your other finances, causing you to lose a huge sum of money, or forcing you to sell some of your possessions to cover the costs.
How would it work for me?
Like regular insurance, your policy will depend on your circumstances. This can be dependant on where you are based, how often you are at work, and how far you are likely to drive vehicles.
Luckily, a motor trade insurance policy can be very flexible. When asking for a quote, you can request the level of cover you require for your business. This can be as little as five thousand for a small, part-time enterprise or hundreds of thousands for a larger dealership.
For your small mechanics business, the former would obviously be the wise choice! One of the reasons you might be reluctant to take up a policy is your own personal perceptions of high costs for motor trade cover.
However, you could be surprised by how much you can customise a policy. Just make sure that when obtaining a quote, you are crystal clear about the level of cover you require. Also, don't be afraid to ask for advice if you are new to the trade, as an expert will be able to guide you in the right direction.
Larger establishments, such as a well-known car dealership or garage chain, will need levels of cover for members of the public taking road tests, for customers walking around on site, and cover for courtesy cars, for example.
However, for small mechanics – or even small dealerships – this is not entirely necessary, and inappropriate cover could bump up your premium.
Small businesses therefore may only require basic road risks cover. Furthermore, with tools and equipment being a costly outgoing, it might be appropriate to access tool protection cover, as theft or breakages could set you back financially.
Depending on how much access you intend to allow for customers to enter your working area, this could change the level of public liability cover you require. Keep this in mind when obtaining your quote. Always bear in mind how unpredictable other people can be!
Furthermore, you should take into consideration how much you trust your supplier. For example, if you obtain your replacement products from a cheaper, less reputable brand, product liability insurance could be essential.
For small businesses, saving money is a must in order to make your operations as profitable as possible. Spending less on products might be seen as a way to achieve this, but, unfortunately, could compromise the quality of the part.
If you fit a new part to a car and it turns out to be faulty, and as such causes an accident for your customer, it is likely they will look to take you to the authorities.
However, product liability cover would see the manufacturer of the spare part taken to court by your insurer. This would protect you from both financial and reputational damage.
Don't forget, you are a vital part of your business! You do the work, you take the rewards, but you also take on the responsibility for anything that goes wrong. This could be in regards to the cars you repair or any potential damage to yourself.
Applying for a policy will also see you protected for any injuries you sustain while working, as a result of faulty tools, machinery, or indeed the vehicle itself.
Furthermore, if you lose out financially due to a prolonged absence from your business due to serious illness or injury, a policy could potentially cover you in this situation.
Accidents happen. You should consider the need for protecting the premises itself. While we hope you don't fall victim of a fire, this could be a potential scenario. Your health, health of others, and of course damage to equipment, the building and the vehicle could be a consequence of a blaze.
Motor trade policy insurance will cover you in the event of such a disaster, so don't think that it is something you can just push to one side.