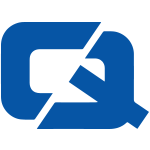 The Society of Motor Manufacturers and Traders (SMMT) has thrown its support behind recent industry calls for an extension to the scrappage scheme.
Business secretary Lord Mandelson, who appeared to dismiss the possibility of an extension earlier this month, has now received a letter from SMMT which details its support for the initiative.
SMMT has credited the scheme with having reignited consumer investment in the industry since its introduction, leading to year-on-year increases in car sales in July and August.
Moreover, Paul Everitt, chief executive at the body, suggested that ending the programme now could end up damaging this recovery.
He said: "Avoiding a relapse in demand is critical to the UK economy and an extension to the scrappage incentive scheme … will ensure a more stable outlook for vehicle demand."
This echoes the sentiments expressed by the RMI National Franchised Dealers Association earlier this week, which stated its desire to meet with the government to discuss the potential extension.
ChoiceQuote – the #1 page for motortrade insurance