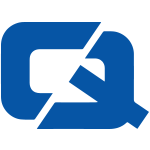 18 March 2013

The Society of Motor Manufacturers and Traders (SMMT) has called on the government to outline a host of measures in the upcoming Budget aimed at making the automotive sector more appealing.
In its submission to HM Treasury, the organisation and its 550 members called on the government to ensure that key announcements in the Budget were aligned with industrial strategy priorities in a bid to achieve greater growth in the sector.
Mike Baunton, the interim SMMT chief executive, said that the automotive sector works closely with the UK government, which has led to significant investment in the sector in recent years.
Companies such as Nissan and Jaguar have both signed deals to boost their investment in the UK in the coming years.
He added: "However, we cannot be complacent. To ensure we remain one of the leading destinations for direct investment, and to build upon the commitments already made, it is imperative that the overall UK business environment is competitive and provides a distinct rationale and incentive for companies to invest."
Both Mr Baunton and the SMMT have called on the chancellor to spearhead a proactive government, improve and support innovation, as well as increase the low and ultra-low carbon vehicle market in the nation.
"We urge him to continue to develop the UK\'s flexible workforce, and importantly, we need him and his colleagues in government to provide a strong voice in Europe," he said.
The organisation is calling on Mr Osborne to announce a revised set of company car tax rates from 2015, with an increased differentiation below 95g/km and significant levels of incentive for ultra-low carbon vehicles.
The SMMT is also calling for the government to ensure that energy efficiency schemes are not having a negative impact on the UK's business environment. Reversing the decision to remove the climate change agreement was high up on the agenda for the organisation.
A joint government-industry funded automotive advanced propulsion centre of excellence has also been proposed by the SMMT.
Visit ChoiceQuote – for the #1 motor trade insurance