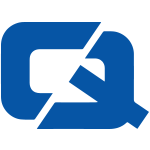 The Society of Motor Manufacturers and Traders (SMMT) has suggested that the car market will see healthier sales than previously forecast in 2010 on the back of improving industry conditions.
A new report from the body has predicted that around 1,924,000 new cars will be registered this year, an increase on the 1,817,000 figure it provided in January.
It stated that this improved prognosis is based on the market's better-than-expected performance during the first quarter, with confidence in the sector and demand from consumers on the up.
The body has previously credited the government scrappage scheme with playing a major role in this increase, with 18.7 per cent of all vehicles sold between May 2009 and March 2010 having been purchases via the initiative.
Paul Everitt, chief executive of the SMMT, said that "cautious optimism" remains despite the end of scrappage, but stated that the industry remains reliant on government support.
He added: "Sustaining the economic recovery and improving access to more and better priced finance for businesses and consumers should be the priority for any new government."
ChoiceQuote – #1 for motortrade insurance