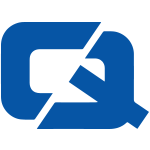 The government should use the Budget to boost consumer confidence in a bid to encourage motor insurance customers to start purchasing new cars again.
At least that is the opinion of the Society of Motor Manufacturers and Traders (SMMT), which has claimed that the motor trade industry is seriously suffering as more drivers opt to buy second-hand vehicles.
It has therefore called on the government to lend its support to UK manufacturing plants and motor traders by kick starting the scrappage incentive scheme.
SMMT chief executive Paul Everitt explained: "The UK motor industry is reaching a state of emergency and the rate of government action is crucial to the future success of the sector."
Meanwhile, a recent What Car? survey revealed that more drivers are likely to express an interest in new eco-friendly vehicles, after it found that 56 per cent rate fuel efficiency and running costs as their top priority when purchasing a car.
Visit the #1 Motor Trade Insurance page