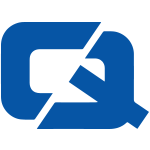 The Society of Motor Manufacturers and Traders (SMMT) has welcomed the positive effect the government's scrappage scheme has had on the UK motor trade sector since commencing in May.
Figures from SMMT reveal that 251,629 vehicles have been registered through the initiative thus far, with scrappage customers accounting for more than a fifth of all the cars registered in November.
The trade body also hailed the environmental impact of the scheme, which has seen older cars removed from the roads and replaced with more energy efficient models.
SMMT chief executive Paul Everitt praised the role scrappage has played in boosting consumer confidence in the industry and called on the government to maintain this support.
He said: "SMMT urges government to sustain the recovery and support the long-term future of the motor industry through its Pre-Budget Report."
Last month, the organisation also credited the scrappage scheme for its part in facilitating a slowing of the rate of decline in British car production.
ChoiceQuote – the #1 motortrade insurance page