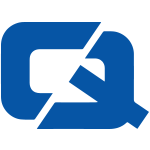 The Society of Motor Manufacturers and Traders (SMMT) has increased its predictions for new car and van sales in 2009 to account for the success of the scrappage scheme.
An additional 10,000 units have now been predicted to be sold this year, taking forecasts for car registrations to 1,928,100 and van registrations to 182,800.
Although in both cases these still represent a decrease on sales recorded in 2008, the SMMT nevertheless expressed confidence that scrappage has had a positive effect on motor trade, which will continue into 2010.
Paul Everitt, SMMT chief executive, hailed the impact of the initiative and called on the government to continue its work towards supporting the sector.
He said: "Recovery remains fragile and government needs to continue to give priority to measures that support consumer and business confidence."
This comes after the body earlier this month released car sales figures for September, revealing that last month was the strongest this year for new vehicle registrations.
ChoiceQuote – the #1 for motortrade insurance