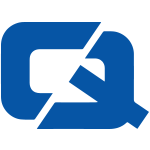 The motor industry and overall economy in the UK will benefit from the measures outlined by the government in its new Budget.
This is the view of the Society for Motor Manufacturers and Traders (SMMT), which has welcomed chancellor George Osborne's growth strategy as auguring well for the future competitiveness and attractiveness of the car retail sector.
A freeze on fuel duty rises, combined with a 1p reduction in taxation on the commodity, was praised as a move that will lessen the financial burden on motorists and improve consumer confidence.
The SMMT also hailed plans to support more apprenticeships and enhance capital allowances as potentially aiding the manufacturing sector, creating knock-on benefits for the entire economy.
Paul Everitt, the organisation's chief executive, said: "We are pleased to see that the chancellor's plans have a strong focus on manufacturing and making the UK an attractive place to invest."
This comes after the SMMT published figures earlier this month showing that UK vehicle and engine production is on the rise in 2011, as is export demand.
For the #1 motortrade insurance, visit ChoiceQuote