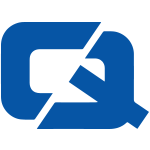 The Society of Motor Manufacturers and Traders (SMMT) has called on the winner of the upcoming general election to ensure that support for the UK motor sector is maintained.
A manifesto for the motor industry has been launched by the industry body, outlining the need to provide investment and incentives for car sellers and manufacturers in order to support the wider economy.
Paul Everitt, chief executive of the SMMT, said that engagement with the sector by the incoming parliament is necessary to ensure that car sales continue to recover following the recession.
He also highlighted the importance of governmental support in encouraging the uptake of low carbon vehicle technology.
Mr Everitt added: "The next government must commit to continuing the work of the Automotive Council and actively support measures to improve skills, encourage more investment in R&D and re-build business and consumer confidence."
Earlier this month, the SMMT praised the current government for its recently-concluded scrappage scheme, which it said has left the motor trade sector in a greatly improved state.
Visit ChoiceQuote for the #1 motortrade insurance page