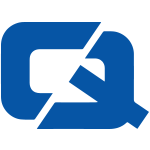 Councils are being called upon to remove speed bumps amid fears the traffic calming measures could result in more than an insurance policy claim.
The Association of British Drivers (ABD) has made the suggestion following an incident in which a police van struck a hump while on its way to attend the scene of a 999 call.
After striking the bump, the van became airborne and collided with another vehicle before ploughing into a garden where six people were standing. No-one was hurt.
Nigel Humphries, ABD spokesman, stated: "We need to get away from the simplistic notion that speed humps make roads safer – they do not, they often make them more dangerous."
The ABD has praised Barnet in Hertfordshire for being "forward-thinking" after pledging some years ago to remove its sleeping policemen amid fears that they were not effective and could cause damage to vehicles.
"Speed humps are nothing more than inverted potholes; they are a danger to all road users," added ABD chairman Brian Gregory.