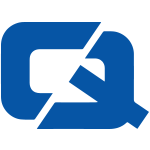 11 November 2013

When the time comes to purchase motor trade insurance, or to renew an existing policy, businesses will be acutely aware of the impending costs they will have to deal with.
With businesses wanting to make the most of their cash flow, one lump sum payment for an annual insurance policy can potentially be problematic – especially for smaller establishments.
Much like the average private motor insurance policy, motor trade insurance payments can be spread out over the course of the year.
For some businesses, monthly motor trade insurance would be extremely beneficial as it makes it easier to control cash flow issues in the short term.
However, as is the case with standard car insurance policies, and much like anything bought on credit, this cost may vary due to different rates of APR (Annual Percentage Rate) charged by different credit providers.
Businesses therefore need to consider which option would be preferable when taking into account the current financial circumstances.
The payments will still be based on an annual contract, so these will often be made at the same point every month.
Some might think that if you make a claim on your policy, then future monthly outgoings for your cover will no longer be needed. However, this is simply not the case and you will still be required to pay the monthly instalments until the end of your contract.
Furthermore, businesses should remember that a deposit is often required to obtain this cover – which can sometimes cost up to two monthly payments, or ten or even 20 per cent of the initial insurance premium. This will still be favourable for some motor traders, as it is still a significantly lower initial outgoing than one single, annual payment.
If you are still uncertain of the ins and outs of monthly motor trade insurance, make sure that you speak to a broker. They will be able to give you peace of mind and more clarity when discussing your preferred payment option.
Remember, not all businesses or motor trade insurers are the same, so some policies may vary in price. An expert broker will use their contacts in the industry to make sure you get the right policy at the best price.