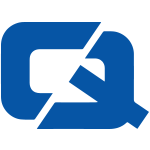 Spyker Cars has expressed confidence that the future of the Saab brand has been secured after it completed its purchase of the struggling company.
The Dutch firm finalised the transfer of Saab's ownership from previous parent company General Motors this week, with Spyker describing the move as the beginning of an "exciting new era".
Under the terms of the deal, both firms will now operate as sister companies under the Spyker Cars umbrella, with initiatives set to be put into place to return Saab to sustainable growth.
Jan Ake Jonsson, chief executive officer of Saab Automobile, described the finalisation of the deal as a positive move for its dealers and employees, as well as for clients.
He said: "The level of passion and support shown to Saab over recent months has been remarkable and this does bode well for the future."
The news may also bring benefits to second hand Saab dealers, as research from Used Car Expert Magazine last month suggested that the value of Saab vehicles has been in decline due to uncertainty over the brand's future.
ChoiceQuote – the #1 for motortrade insurance