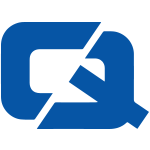 Dutch car manufacturer Spyker has agreed a deal with General Motors to purchase Saab Great Britain.
The UK distributor of Saab cars will join up to form a newly independent company called Saab Spyker.
Plans are already in place to move the firm to new premises in August 2010, which will signal the end of operations with General Motors UK.
Jonathan Nash, managing director of Saab GB, said: "Our dealer body has a reputation for individual customer service that fits perfectly with Saab's position as an independent manufacturer and I know they can't wait to get started showing customers our new flagship."
Spyker's chief executive officer Victor Muller said the firm was grateful to General Motors for their cooperation in the deal and is now looking forward to the launch of several new cars over the next two years.
In March, Saab resumed production at its Trollhattan plant, which had been halted for seven weeks amid fears over the firm's stability.
Visit ChoiceQuote for the #1 motortrade insurance