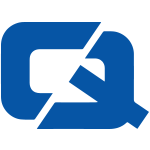 Motorists in Suffolk have been given a helping hand in thwarting car criminals – free steering wheel locks.
Fewer drivers may have had to make claims on their insurance policy as a result of the police initiative, which has contributed to a drop of 50 per cent in vehicle theft.
The Evening Star reports that police spent little money on the initiative, in which they purchased a number of steering wheel locks and handed them out to drivers. Yet the success of the pilot scheme has been noticeable and it could now be enforced.
Suffolk Constabulary is also urging motorists to follow a number of steps to avoid falling victim to car criminals.
These include parking in a garage or well-lit area and removing valuables from vehicles when leaving them unattended.
Figures from the constabulary show that between April 2005 and March 2006, 4,017 thefts from motor vehicles took place.