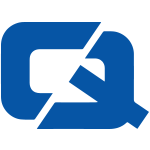 17 August 2012

What do Steve McQueen, The Italian Job and Herbie all have in common? They are all some of the UK's favourite car moments on the big screen.
Direct Line has compiled a list of the nation's most treasured automotive movies and McQueen's role in smash-hit Bullitt has landed him the prestigious accolade of being the country's favourite driver.
While The Italian Job maybe known for Michael Caine's famous "you were only supposed to blow the bloody doors off" line, it was also named by 27 per cent of the respondents to the company's survey as having the best car chase scene.
In terms of top rated vehicle movies of all time, Herbie beat off the likes of Bullitt and Chitty Chitty Bang Bang as the nation's favourite, while the younger generation chose more modern flicks such as The Fast and Furious and Gone in 60 Seconds.
Unfortunately, there was no place for the children's television classic Brum in the overall survey.
For the #1 motor trade insurance – visit ChoiceQuote