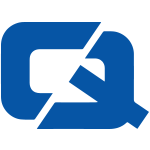 Improved performance in the motor trade sector has led to an increase in vehicle production in the last month, according to a new report.
Figures published by the Society of Motor Manufacturers and Traders (SMMT) have revealed that the number of cars produced in November increased by 15.7 per cent.
This represents the first such increase to take place since September 2008, which SMMT credits to the strong performance of the car industry since the commencement of the scrappage scheme.
However, Paul Everitt, SMMT's chief executive, nevertheless forecast that conditions in 2010 are likely to continue to be difficult due to economic uncertainty and called on the government to take action.
He said that a positive impact could be achieved by "improving access to credit and encouraging investment in new technologies and products".
The impact of the scrappage scheme on trade was illustrated earlier this month by SMMT figures which show that more than a fifth of cars sold during November were purchased via the initiative.
ChoiceQuote – the #1 motortrade insurance page