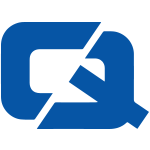 The recent recovery in vehicle sales is contributing to improved conditions in the automotive manufacturing sector.
New figures released by the Society of Motor Manufacturers and Traders (SMMT) have revealed that the pace of decline in production is now at its lowest level in 12 months, with 119,616 cars having been manufactured in September.
This has been driven primarily by increased demand for new cars in the UK market, with a quarter of the cars being made in Britain now being sold to domestic customers.
Paul Everitt, chief executive of SMMT, attributed this trend to the government's scrappage scheme, which has helped to boost vehicle sales since it began in May.
Mr Everitt added that "the extension to the scheme will ensure that demand continues into 2010".
Last week, SMMT revised its predictions for new car and van sales upwards for 2009, a decision which has been taken to account for the benefits brought to the trade sector by the scrappage initiative.
Visit ChoiceQuote – the #1 motortrade insurance page