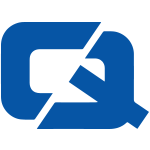 13 November 2013
Getting the best motor trade insurance is not always straight forward. There are a lot of factors to consider when it comes to taking out a policy, so it pays to be as thorough as you possibly can when conducting your research and finding the cover for you.
However, for some businesses, finding the time to do so can be particularly tricky, especially when you have a lot of things to do to keep your operations running smoothly.
This could see you putting your motor trade insurance renewal on the back-burner while you see to other pressing issues.
While you might not think you have the time or energy to get a motor trade insurance quote, it could be easier than you expect.
Getting a quote online is often seen as the most straightforward and simple way to get an idea of the price you'll have to pay for adequate cover when looking for a private policy for a car. However, for motor trade businesses, finding a website that will do this for you is something of a challenge.
This is why a trip to the ChoiceQuote website could come in particularly handy, as the expert broker's internet page is one of the few places where you can get a quote online for motor trade insurance.
However, remember that this is often just a guide price and this might fluctuate when it comes to actually purchasing a policy.
This is why it is still important to contact a motor trade insurance broker by phone, as this will also help to define exactly the kind of cover you need for your specific business.
Furthermore, a broker will use their industry contacts to compare motor trade insurance policies in order to get you the right policy at the best price.
By handing the task of checking a range of different insurers to a broker, allowing them to find the most appropriate policy at a cost that suits you, it will provide you with more time that you can put towards your business and your customers.
You will also have peace of mind by handing the finer details over to a broker, as they will be able to negotiate a price on the basis of your no claims history and type of business you provide.
When using a specialised broker, it is likely they have handled similar businesses to yours before, so they will be able to call upon the insurers that they know are knowledgeable and are possibly more favourable to organisations in your particular field.
Another benefit of using a motor trade insurance broker is that they are impartial, meaning they will find a policy that suits you the best, without pushing their particular products or just the one policy offering.
Getting motor trade insurance can seem like a chore from the outset, but contacting a broker can minimise a lot of the pressure and legwork, leaving you to handle the more important things to make your business work.