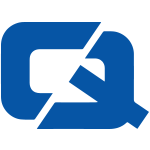 New figures highlighting levels of vehicle crime across Sunderland and Northumbria may be of interest to insurance policy holders in the areas.
The statistics were obtained under the Freedom of Information Act by the Sunderland Echo and show that over the past ten months, 1,413 vehicles were broken into and a further 751 were stolen in Sunderland city centre.
Ranked alongside the centre in terms of being the most dangerous places to park a car were the areas of Washington and Houghton.
But police in Northumbria have commented that levels of car crime are actually declining.
"Many of these thefts are the work of opportunist criminals who will break into a vehicle if they can see something worth stealing as they walk past, or try the doors and find a vehicle is insecure," stated Sunderland Area Command's Chief Inspector Aidan Sloan.
On a national level, the Home Office states that vehicle crime has fallen by more than 60 per cent since its peak in 1995.