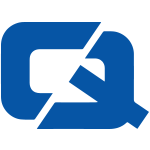 03 October 2012

Suzuki has noted a strong performance throughout 2012 with a significant boost in sales over the third quarter of the year.
Officials at the manufacturer have stated that Suzuki has already beaten its entire sales in 2011 and is currently operating at 130 per cent of its target, with a further aim of selling 25,000 units by the close of 2012.
Suzuki's strong performance is being driven by the success of the Splash and Sport models which have now been given an extended VAT free campaign, providing an extra incentive for potential buyers.
Over the third quarter of 2012, the company has managed to sell 8,200 units, representing a 30 per cent increase over the same period in 2011, with September providing a major boost to the company's operations.
The month is traditionally busy for car manufacturers as the new registration plates are launched within this timeframe, sparking a rush for buyers.
For the #1 motor trade insurance, visit ChoiceQuote