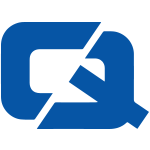 02 January 2013

Suzuki has announced that it made record year-on-year sales in 2012 in the UK, shipping almost 25,000 units.
The Japanese company said that this figure was 24 per cent more than 2011's volume of 19,800, making it the second fastest growing franchise in the market.
Furthermore, it is also the leader in small Suzuki cars in Germany, France, Italy and Spain thanks to the success of the Alto, Splash and Swift.
Since the end of January 2012, the Suzuki Swift sold 1,100 units, which represents 104 per cent of its target, while the Alto and Splash also exceeded expectations.
Suzuki said that in the medium term it plans to reach a UK annual volume of 30,000 units, giving it a 1.5 per cent market share.
The organisation added that it has been boosted by the introduction of the Vehicle Import Centre in Grimsby, which accepts two sailings per week from Zebrugge over the previous facility in Bristol.