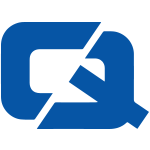 Suzuki is to expand its activities in the UK by opening a new franchised dealership in Newbury.
The carmaker has selected the Whitequay dealer group as the newest Suzuki outlet, with new and used vehicles set to be offered, in addition to MOT testing and other after sales services.
This brings the total number of Suzuki dealers in the UK to 148, with the Newbury site set to become operational on November 23rd 2009.
Dale Wyatt, general manager of dealer development at Suzuki, stated that the firm is looking forward to working with Whitequay, which enjoys a strong reputation.
He said: "This significant new addition to the Suzuki network highlights our commitment to the future growth of the business."
Earlier this month, the company revealed that it has managed to remain in profit during the first half of the financial year, despite experiencing difficult economic conditions due to the recession.
ChoiceQuote – the #1 motortrade insurance page