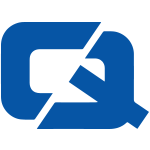 Swindon motorists looking to keep their motor trade insurance premiums intact might want to consider police advice following a number of vehicle break-ins.
According to the Wiltshire Gazette and Herald, some parts of the Wiltshire borough experience a car break-in every two days, with 24 such incidents taking place since the beginning of the year in two local areas.
"Local residents can play their part by looking after their vehicles and protecting them against theft as far as possible," commented Inspector Mark Sellers.
"I would urge residents to follow the crime prevention advice and park vehicles in garages wherever this is possible."
He suggested that drivers always park in well lit places and take care to remove possessions before leaving the vehicle unattended.
Recently, the Wiltshire Times reported that a number of tyre slashing incidents had taken place in the county.