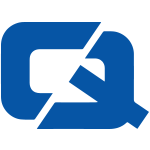 Motorists who leave the keys in their vehicle's ignition to thaw the out could find themselves liable for a car or van insurance claim should a thief notice the defrosting automobile.
Police in Newcastle are warning the motorists could take unnecessary risks during cold and frosty mornings. Officers have been patrolling local areas in search of thieves looking to capitalise on the malpractice.
"At this time of year with cold, dark mornings, people are preoccupied when de-icing and heating up their cars," Inspector Don Wade told the Journal.
"We have seen a few thefts recently where the keys have been left in the ignition and thieves have taken advantage," he added.
This is despite vehicle thefts across the city dropping by 15 per cent over the course of last year.
SaferMotoring.co.uk has suggested that there is only one safe way of thawing out a vehicle and that is to stay inside it while it defrosts.