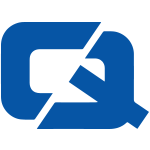 21 May 2013

The updated Citroen C1 is set to be released in the UK on June 1st this year. The tweaks to the model include a reduced level of carbon dioxide emissions from its 1.0 litre three-cylinder engine. Emissions have been lowered from 103g/km to 99g/km; this is coupled with an increase in fuel economy from 62.8mpg to 65.7mpg.
The new Citroen C1 is the ideal city car and is exempt from the London Congestion Charge due to its low emissions. It is available with an Electronic Gearbox System (EGS) with steering-mounted paddle controls, which makes driving easier and provides better handling. The downside to the EGS is that it increases carbon dioxide emissions to 104g/km, but maintains the same fuel economy as the manual gearbox model.
The engine isn't the only thing to get a revamp. The newer C1 model has had several features redesigned, such as the shorter bonnet and the introduction of LED daytime running lights. The LED and fog lights are housed by the newly designed bumper.
Pricing is estimated at being between £9,000 and £11,000 but has yet to be confirmed.    
Visit ChoiceQuote for the #1 Motor Trade Insurance