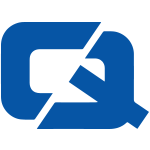 The government must do more to revive consumer confidence to pick up the motor trade industry, according to the Retail Motor Industry Federation (RMIF).
Commenting on the government's £21 billion guarantee of bank lending to small and medium-sized businesses in a bid to help them survive the financial crisis, the RMIF said it is not enough.
The organisation's director Sue Robinson commented that consumer confidence needs to be restored simultaneously, saying: "Consumers want assurance that jobs are secure, that disposable income will not decline further, that general economic conditions will start to improve and that credit will become more generally available."
She claimed that these measures are required to return consumers to normal buying patterns.
This comes shortly after Ms Robinson's comments that the Bank of England's monetary policy committee's recent base rate cut to 1.5 per cent would have little effect on picking up the industry.
Visit the #1 Motor Trade Insurance page