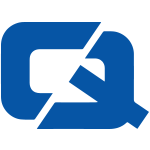 10 June 2013

Motor trade insurance protects you if you work in any aspect of the motor trade. You need to have an accurate policy in place if you work with vehicles in any respect, including selling, buying, repairing, valeting or running garage or MOT services. Not having a comprehensive policy in place can end up costing you if you have a mishap or if a customer takes legal action against you.
You need coverage no matter how big or small your business is and whether you work full or part-time.
There are several types of motor trade insurance available, but to get the right coverage you need to understand the specific needs of your business. Some motor trade insurers can offer you more than just coverage for your vehicles and drivers. It's worth finding out exactly what is covered by each package, rather than just opting for the cheapest coverage. A higher level of insurance is – more often than not – always the best option, especially if it works towards protecting your business as a whole.
If you, or anyone within your business, operate a vehicle on public roadways you should ensure you have road risk insurance. Road risk makes sure that you and your employees are covered no matter what vehicle they are driving, so long as it is being driven for trade purposes.  
Road risk is especially important if employees of your business have to drive your customers' cars at any point, as it covers the driver not the car. This means that you can drive a customer's vehicle without having to take out a separate insurance policy and that employees within the business can operate a number of different vehicles.  
Road risk insurance can help keep your costs down by covering each driver rather than each vehicle. It is illegal in Britain to drive without insurance and domestic vehicle insurance won't cover your business or business vehicles. Road risk insurance provides the most basic form of insurance needed to legally drive on UK roads, but cover can be more comprehensive to meet the needs of your business.
The type of road risk coverage you need can depend upon the age of your drivers and the variety of vehicles they need to operate, as well as several other factors. It is a worthwhile investment and can save you money when compared with the cost of insuring several different vehicles.