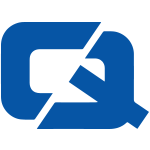 11 December 2013

When starting a new business that involves the various aspects of motoring and vehicle care, it is often difficult to understand which insurance policy is the best one to purchase. 
Even for those who are experienced in the motor trade industry, obtaining insurance can often be a difficult and confusing process. 
Your business might have changed its offering throughout the year, or you could have expanded to handle increased demand. Insurance policies offer a number of benefits, but can also exclude cover for certain things, and each insurer will have their own specific policy summary and wording – so finding what is right for your business on your own is not easy. 
The internet is a wonderful tool, and you could use it to try and find information that is relevant to your motor trade insurance needs. However, it won't answer all your nagging questions and might not fully explain exactly what you need to find out.
Gaining an understanding of what you are buying is essential. It would be ill-advised to purchase insurance without knowing whether or not it covers everything you require for daily operation. 
It can also be difficult to figure out whether your business is more suited to a road risks or a motor trade combined policy – and if you are looking at a traders combined policy, which elements of cover your business actually needs. Sometimes, getting information from the internet is not enough to help you make these important decisions.
This is why it is always a good idea to call a motor trade insurance broker. In addition to giving you advice, guidance and knowledge of all things insurance, they can use their pool of reliable insurers to get you the right policy at the best possible price. 
Getting great advice from the horse's mouth can make the whole process much easier and less stressful. A broker will take the time to carefully explain anything that has left you confused, and can point you in the right direction to ensure your business is fully covered. 
Calling ChoiceQuote can really take the drama out of getting the right cover and will leave you confident that you can continue trading without suffering from the financial effects of an unexpected accident in the future.