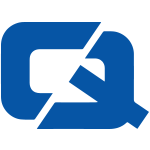 17 September 2012

It maybe one of the most successful and popular vehicles in the UK, but the Ford Transit is continuing to be a target for thieves.
Research from vehicle information company HPI put the van at the top of the crime charts as 25 per cent of owners said that they had been a victim of a potential theft in the past year.
The Ford Transit was noted as being a far more attractive proposition for criminals in comparison to the Mercedes-Benz Sprinter and Mitsubishi L200 which were ranked second and third respectively.
However, it is not just the owner of the stolen vehicle that could be a victim as criminals are looking to make a quick sale to innocent motor traders.
For those that require light commercial vehicles (LCV) for their livelihood it can be a minefield purchasing a means to conduct their business. HPI noted that buyers need to be increasingly careful and advised that people request a history of the LCV to avoid the possibility of picking up a vehicle that has been either stolen, clocked, cloned, written-off or still has finance which is yet to be paid from a previous ownership.
Daniel Burgess, managing director at the HPI, said: "Thieves will be looking to sell vans on to innocent buyers, so the general public and van dealers must be on their guard.
"Dealers who unwittingly buy a stolen van not only face losing the van and the money they paid for it, should it be returned to the van's legal owner, but put their reputation on the line should they innocently sell on that van to a customer who then faces financial loss."
Unpaid finance could be an increasingly feasible problem as new figures from the Finance & Leasing Association (FLA) showed that the amount of people paying for cars through this method was up by 48 per cent.
The organisation noted in the past 12 months of the overall number of new cars purchased from dealerships, paying through finance accounted for 68.6 per cent of these transactions.
For the #1 motor trade insurance – visit ChoiceQuote