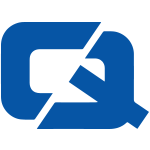 20 December 2013

Obtaining motor trade insurance could be one extra stress at a time of year where there are so many other things to consider. 
Presents for the family, getting the best quality food and preparing the house for the influx of friends and relatives will all be things to sort out before you take a couple of days off work for the festive season. 
There is also the pressure of making sure your business is fully on-top of things to go into the Christmas break without a high number of jobs waiting for you on your return.
If you have last minute online shopping to do, you'll need to get it done in the next couple of days. When doing so, you could always combine your time on the internet with obtaining a motor trade insurance policy. 
Using the internet as a source for motor trade insurance can lead you to some unauthorised websites. However, if you are vigilant and use a trusted broker, like ChoiceQuote, you could potentially grab a Christmas bargain on your policy.
Here are the top five reasons why online motor trade insurance could save you money during an expensive time of year. 
Phone bills
Firstly, if you don't have to call around a number of insurers, you will save money on your phone bill. It's as simple as that. 
By getting a guide price for a quote online, you can cut out the amount of time you spend on the phone by typing the necessary details you will need to disclose in order to get cover.
Then, by passing this information onto a broker, you can minimise the time you stay on the line, and then let the broker do the legwork for you when finding the policy that is right for you. Let them incur the call charges instead of you!
Policy costs
Using the internet to obtain a motor trade insurance policy might not save you money initially, but when it comes to contacting the broker, it could be valuable.
By obtaining a guide price online, then asking a broker on a follow up phone call about what more they can do to help drive down the cost of a policy, you could be in line for some big savings.
 
Also, by giving a broker a price to beat, they will do all they can to try and negotiate a better price for you when talking to appropriate insurers. 
Business costs
Instead of spending a lot of time calling a whole range of different motor trade insurers, you could let a broker do the hard work for you. 
By filling in a form online, you pass your details onto a broker, giving you more time to concentrate on your customers and your business, potentially leading to increased profits. 
Future savings
Getting an online quote from a broker like ChoiceQuote could save you money in the long-term as well as the short. 
By using an online form and then submitting your quote request to an expert broker, your details will be stored for when the time comes to renew a policy, saving you money when making future insurance-based phone calls. 
Furthermore, by gaining a broker's trust over a number of years, the experts will be in a better position to try and negotiate money off a policy. This level of trust can be improved by being thorough on an initial online form. 
Valuable time!
Your time is valuable too! By using an online insurance form, you can get through the process quicker or even at your own pace.
This will enable you to carry out the other important tasks you need to do in this busy season.