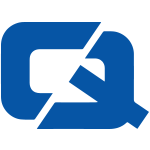 03 February 2014

So it's time to renew your motor trade insurance or to take up a brand new policy, but you're not quite sure what kind of policy you want, or which insurance company to go for.
There are a range of car trader policies available, at a number of different prices. However, it should be your priority to find cover that is most appropriate for your business.
You might not think you have the time, or indeed the energy, to go through the process of trying to get a motor trade insurance quote, but there are solutions to ensure your business obtains the best possible policy without having to do all the work.
Expert brokers at ChoiceQuote are on hand to make your life a little bit easier and to help you get appropriate and relevant motor trade insurance at a price that suits you.
Here are the top five reasons why calling a broker is your business' best option.
1. Ease 
Calling a motor trade insurance broker will take all the hassle out of calling round a whole variety of insurers to try and find the best possible deal. By leaving your details with a broker, they will carry out all the legwork associated with getting insurance, leaving you completely stress free.
Not only that, but with a trusted group of insurers available to them, a broker can contact the company they think is most suited to insure your business, without you having to find them all by yourself.
2. Time saving
Not only will it take the pressure off you and stop you from running up a huge phone bill from calling insurer after insurer, using the services of a broker will ensure you have more time on your hands to worry about things associated with your business.
When trying to rush through a motor trade insurance quote, you could leave important information out. This could see you without cover for something vital or paying too much for insurance you don't need.
By going through one single, detailed call with a broker, they can then pass this information on to a number of different insurers to make sure you are protected for everything you need.
3. Money off!
While businesses shouldn't be fooled by policies that seem too good to be true, they will also want to obtain the right insurance at the best possible price.
By obtaining a policy through a broker, you will be able to benefit from their years of experience and expert knowledge, which could see them negotiating a cheaper price for your cover.
They will take into account your unique business and individual circumstances in order to get the right motor trade policy for you at a price that may not be achievable through other methods.
4. Confidence
ChoiceQuote has 20 years of experience as a broker and is the UK's leading provider of great value motor trade insurance.
By leaving your motor trade insurance in the capable hands of its team of brokers, you can be safe in the knowledge that they will find you reliable insurance that doesn't stretch your finances.
5. Support
It is almost guaranteed that you will have questions about the various car traders policies available – if not now, then further down the line.
With impartial brokers on-hand, you'll be able to ask an expert any questions you might have about your current or future policy, with the assurance that you'll get advice that is not influenced by any external factors.