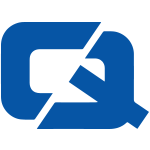 02 December 2013

So, you want to make sure your business has a quality motor trade insurance package, that's tailored to your exact needs and that comes at the lowest possible cost?
Your initial thought might be to access a price comparison website, but you'll soon find that few exist for the motor trade industry. While you might think this puts a brick wall in the way of your attempts to find insurance, don't worry. In fact, if you set aside a little time, you can still compare motor trade insurance quotes without undue concerns.
Here are the steps you should take to make sure comparing motor trade insurance doesn't drive you around the bend.
Prepare your details
If you have obtained motor trade insurance before, you know the questions that are likely to be asked. How much does your business turnover? How many staff do you employ? What is the location of your premises? How many vehicles do you use daily?
These are just a handful of the questions you could be asked and there are many more on top of this.
If you are caught off guard, it could take you much longer to get through the process of obtaining a quote in the first place. Make a note of some relevant details before going into a call so you are prepared to give answers as quickly and clearly as possible.
Identify the cover you require
While you might not know exactly whether you need road risks insurance or a motor trade combined policy, you will have an idea of the things you need to insure.
This could be in the form of the vehicles you want to add to the policy, the equipment you own or the premises as whole – depending on where you are based. Furthermore, you might want to obtain protection if customers visit the workplace regularly.
By setting out the things you definitely want to be protected under the policy, you'll ensure that all bases are covered so you can continue trading with peace of mind that your business is secure against unexpected financial outgoings caused as a result of an incident or accident.
Call a couple of insurance providers
Don't call a wide range of insurance providers, perhaps just contact one or two to get an idea of how much you might be spending. Note down the details of exactly what they are offering and for how much. Not only will this prepare you for the following step, it might also remind you of certain things you need to get cover for.
Speak to a broker
Call a motor trade insurance broker and tell them exactly what you are looking for and the offers you have received so far. They will use their expertise to fill-in any gaps you might have missed on previous calls, before contacting their trusted group of insurers to find you the best policy for your needs. They could also negotiate a better price on your policy.
They will return with some of the best offers they have found, leaving you with the final decision to make.
Consider your options
Look at the prices you have been quoted and the services that will be provided. Take a few moments to consider the long-term benefits against the short-term gains and make an informed decision over what policy you want to purchase by comparing the offers you have been given.
It might seem like an intensive process, but it is the best way to get the policy that is right for you at a cost that doesn't break the bank.
You could also leave all the details in the hands of a broker like ChoiceQuote, who will remain impartial in its hunt to find you the best motor trade insurance policy.