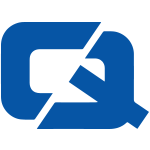 15 August 2013

When calling a motor trade insurance broker for a quote, you'll be asked a number of questions about your business and what you do.
They'll ask about the people you work with, whether they are part-time or full-time, how much money your business makes in a year, and what kind of equipment you have. 
Questions will also be asked about the premises you work in, as this could have a significant impact on the quote you receive.
Here are just some examples of information you could be asked for when it comes to taking out a new policy or updating an old one. 
Where is the business located?
Setting up your business in an area which has access to customers will be important in order to increase trade. 
However, choosing the wrong location could see you paying more money for a motor trade insurance policy.
City centre locations often carry higher risks, due to the increased likelihood of crime and the higher traffic volumes making accidents more likely. 
Setting up your operations in a suburban or rural area will put you a less of a risk, which could therefore see a reduction in the cost of motor trade insurance cover. 
However, you must consider then higher cost of insurance against the amount of sales or business you'll attract in a more centralised location. In some cases, it might be worthwhile to trade in city-based areas, especially if you sell vehicles. 
But remember, if you claim on a number of different occasions, insurance companies will be less likely to accept your business, meaning out of city locations would be better in this regard.
What is the business address?
Insurers obviously need to know where you are trading from in order to assess the risk of taking on your business. They may even wish to visit an address to ensure that no details have been falsified when requesting a quote.
For example, some businesses might try to say they are based in rural areas, even though they are located in the city, in order to get a lower quote. 
Brokers will not tolerate fraudulent activity, and will do as much as they can to make sure this does not happen. 
Is your business well kept?
Some of us might be messy, but this shouldn't reflect on our business. This is the case for motor traders especially as it could affect your insurance policy. 
Having an untidy premises could not only make your business less attractive to customers, it may mean an increase in accidents if tools and dangerous items are left lying around for workers or customers to injure themselves on.
From an insurer's perspective, your premises need to be safe, otherwise it is likely that you will be making a number of claims. 
A poorly kept business area also suggests you don't take care of your operations, making you less attractive to insurers. For example, leaving rags and flammable substances in a garage could significantly increase the chances of fire. Keeping these tidy and out of the way will reduce this risk.
Are you close to a river, reservoir or floodplain? 
This might seem like an odd request in the first place, but consider the damage that flooding could do to your business.
Most insurers will offer flood protection as part of a policy, but if you are not at risk, a broker will not request this as part of your cover. Motor trade insurance brokers ask these questions in order to get a policy tailored to your needs, not to try and catch you out. So tell them if you are near a flood-prone area to get the appropriate cover. 
What is your building made from? 
A broker will ask what your business premises is constructed from, with regards to the floor, the walls and the roof. 
This is to ensure that your premises is not only secure from theft, but to also define how likely it is to stand up to poor weather conditions, damage from fire and general wear and tear.
For showrooms, for example, you might have a glass-fronted premises to display your vehicles. This could mean you are more likely to claim for damages, which might lead to a slightly higher premium. However, the cover will see you protected if this does happen.