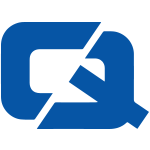 30 September 2013

When you have just started in the motor trade insurance business, it is important to try and gain the confidence of an accredited broker.
As you'll need insurance on a yearly basis, having a motor trade insurance broker on your side will put you in a better position to obtain a quality policy at a better price.
Motor trade insurance brokers will ask you a lot of questions about your business and how you go about your daily operations. By just doing a few simple things, brokers will have more confidence in your business and how safely you run it. Over time, this level of trust is sure to have an impact when it comes to reducing the cost of your policy.
Here are the five simple things that you can do to help build up trust with your broker.
Keep your keys safe
It's a very simple thing, but its often overlooked by many motor traders. When you are not at work; where you keep your keys could be very important. It might not knock a great deal of money off the cost of your policy, but it will help to increase the confidence your broker has in your business.
Consider buying a metal lock box to store your keys in overnight, or perhaps even a safe at home. Anything you can do to keep your business' keys away from potential thieves is worth doing.
Do you practice good health and safety?
Excellent health and safety procedures will not only keep customers and other visitors safe, it will also help to please your broker.
If you have an accredited health and safety officer onsite, or appoint a competent person to act on your behalf, there will be a reduced risk of accidents occurring in the workplace. Having an up-to-date health and safety log which has identified past problems and the methods taken to solve them will also be welcomed by a broker.
Be a bright spark! Check your electrical items
Working with machinery and tools can often be dangerous, especially if they are powered using electricity. Poor wiring could make for a hair raising experience, with you or your staff suffering from a nasty shock.
By conducting regular electrical checks of your equipment, you are minimising the likelihood of an issue such as this. With these measures in place, a broker will be assured that your workers and indeed customers will be safe, making it less likely that you will have to make a claim.
Don't burn the midnight oil
You might think that putting in extra hours shows a dedication to the job, but this could often be dangerous.
Being tired and operating heavy machinery and tools could lead to accidents occurring. If you or your staff are alone on the premises when this happens, the health risks significantly increase.
Having a strict working hours policy will help to ensure that accidents as a result of tiredness simply don't happen, while having a buddy system on the premises will also help to minimise risks – as a member of staff watching you will help to cut down the possibility of injury or worse.
These factors will demonstrate to your broker that you value safety and wellbeing as a priority, and, over time, not claiming for incidents such as these will see your policy drop in price in the long-term.
Keep your nose clean! 
If you stay out of trouble, you will be rewarded. Steering clear of criminal convictions, whether behind the wheel or not, could see your policy premium reduced in the long-term, and will make a broker more satisfied that you'll conduct your business in a safe and legal manner.