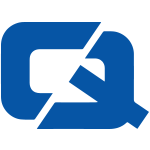 09 August 2013

When looking for a new motor trade insurance quote, or when renewing an existing one, it is advisable to speak to an expert broker.
The first time that you speak to a broker, you will be asked a number of questions about your business operations in great detail. Don't worry though, you aren't being interrogated – brokers simply want to get a better understanding of what you do and how you carry out your business. This will ensure they can get you the best quote for your company, which covers all aspects of your daily activities, at the best possible price.
While questions about experience, type of business and the estimated value of vehicles and equipment might be expected, a broker may request information on certain things that might surprise you. 
Here are just some examples:
How is your business premises constructed?
If you are renting your business premises, it may be the responsibility of your landlord to ensure that the property is insured against accidents and damages. However, a broker must know about the quality of your premises in order to assess how much you should be covered against break-ins or other structural disasters which could damage the building's contents. 
A broker will ask what the floors, walls and roof are made of when gathering information about your business premises. These facts may be checked following an inspection. 
Your premises are very important when it comes to obtaining motor trade insurance. Poorly kept, unsafe or badly constructed facilities will likely cause you problems in obtaining a quote.
Where are your keys kept when away from the workplace?
While you might think this is unnecessary information for a broker to know, the overnight whereabouts of your keys could have an affect on your policy.
Keeping your keys in a safe location when not at work – in a metal lock-box for example – will help to prevent the possibility of theft, reducing the risk associated with your business assets.
Do you have fire extinguishers at the premises? 
Whether or not you have fire extinguishers on the premises might not have a notable impact on your final policy quote. However, a broker may ask if they are located in your garage or car showroom. 
The number of fire-extinguishers, as well as the type of extinguishers, might be questions asked by a broker. Remember, be totally honest about this. While your answer may not have a great bearing on the cost of your policy, it could affect the type of cover you receive. 
Do you have gas or electric heating items on your premises?
Keeping staff and customers warm during the winter months is a must for most businesses. In order to achieve this, you might bring an electric or gas-based heating system into the relevant building to fight off the icy chill. 
However, if you leave this on overnight or when you leave the premises, it could increase the risk of fire. The damage to the property and the contents could be significant, so a broker will want to know the potential risks you could face in order to give you the best cover possible. 
Is your business located near a river, reservoir or dam? 
This might seem like an odd question to begin with, but when you consider the temperamental British weather, and the damage that floods have caused to businesses across the country, it makes sense to gather this information. 
Your broker is not trying to catch you out! They simply want to obtain as much information as possible so they can get the perfect policy for you. You might think that withholding certain information will save you money on a quote, but this is not always the case. Furthermore, if the information you provide is not matched by the findings of an insurance assessor, it could result in you being refused cover.
Perceived savings in the short-term might also come back to cause you problems in the future, as inappropriate cover could leave you exposed to hefty costs for repairs and replacements, damaging business profits.