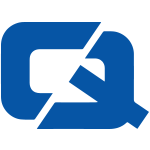 The coastal town of Poole, near Dorset, has outlined plans to help young motorists become safer drivers – and potentially avoid claims on an insurance policy.
Residents aged between 17 and 24 when they passed their test are being given the opportunity to take a Pass Plus course at a discounted price.
Local transportation services and the Driving Standards Agency have teamed up to offer a reduction of £75 to the first 160 people who sign up for the six-hour course, which is suitable for people who have passed their test within a year.
Councillor Mike White, cabinet portfolio holder for transportation services, said: "This is a great opportunity for young drivers and we are extremely pleased to be able to offer this significant discount."
He added that the course can help make drivers safer while also saving them money on the cost of car insurance.
The scheme also aims to boost driver confidence and enhance their skills set.