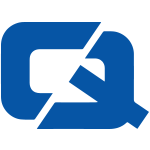 19 April 2013

Toyota and Lexus hybrid vehicles have smashed through the five-million sales mark across the globe.
The manufacturers have been producing the energy-efficient cars since 1997 and the hybrid technology has remained a core focus for Toyota's development team as it looks to reduce its impact on the environment.
Lexus has also been keen on promoting the use of more environmentally-conscious models and is planning to introduce the 300h and GS 300h to boost the current range of nine UK full hybrids available on the market.
Toyota has always been regarded as a forerunner of the hybrid sector ever since the launch of the Prius in 1997. From its initial inception the vehicle has gone from strength-to-strength and become one of the world's favourite cars.
Takeshi Uchiyamada, Toyota Motor Corporation vice-chairman, said: "The launch of the first-generation Prius had effects beyond our expectations, with the vehicle increasing consumer environmental awareness and raising hybrid vehicle expectations."
For the #1 motor trade insurance, visit ChoiceQuote