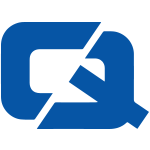 10 October 2012

Toyota has announced that it is voluntarily recalling a host of vehicles after the manufacturer discovered a fault with the window switches.
The Japanese company is set to recall 7.4 million cars from across the globe meaning that 138,000 UK drivers will be affected. The models included within the recall are the Yaris, Corolla and Camry among others that have been produced between 2005 and 2010. It represents the biggest recall of its kind since 1996 but Toyota was quick to point out that there had been reports of accidents, injuries or deaths as a result of the fault. Ford previously held the accolade of conducting a recall of this magnitude when it ordered back over eight million vehicles.
In the UK, a certain number of models have been singled out for a return back to dealerships are the RAV4, Auris, Corolla and Yaris to go alongside the other number of cars that have been recalled worldwide. Despite this global problem, Toyota officials have said that owners should take their vehicle in for a check to have the issue amended. Motorists will also be pleased to know that the switch should take around 40 minutes to rectify, reducing the amount of time the car is out of action.
Jorn Madslien, business reporter at BBC News, said: "Toyota's latest recall of millions of faulty cars will do little for its already-dented reputation as a manufacturer of quality cars.
"And even though its latest recall over faulty window electrics appears to pose no questions about safety, it will remind drivers of the Japanese carmaker's last mass-recalls in 2009 over problems with accelerator pedals."
Toyota has become world-renowned for its commitment in creating energy-efficient vehicles after originally launching the fist hybrid car, the Prius. The company became the first of its kind to smash through the one million barrier in terms of sales, making it one of the most cars of its ilk on the market.
For the #1 motor trade insurance, visit ChoiceQuote