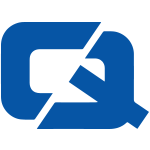 19 September 2012

Toyota is set to unleash its most recent model on the world after it unveiled the new Verso at the Paris Motor Show.
The latest car to come off the manufacturer's production line boasts a range of features that will whet the appetite of any potential buyer, with a number of revised specifications for the various markets.
Officials stated that the Verso has a new exterior design, which is stronger than most of the other models currently on the market within the Toyota family, while also including an innovative interior with alternative trim details and a higher level of quality.
Toyota has also given a nod towards energy-efficiency by making changes to the vehicle's 2.0-litre D-4D diesel engine which has been revised to ensure the amount of CO2 that it omits is significantly reduced.
The specifications for the UK version of the Verso have yet to be announced but will be revealed in the near future.
Visit ChoiceQuote – for the #1 motor trade insurance