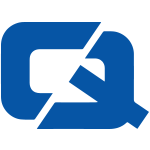 Toyota's recent decision to recall a number of its best-known vehicle brands over a serious technical fault will not have a lasting effect on the overall industry.
This is the view of Kevin Gaskell, chairman of motoring.co.uk, who stated that he remains "positive" about the sector's long-term prospects, despite the controversy involving the Japanese manufacturer.
Earlier this week, the firm announced that its third generation Prius is the latest car to be affected by the recall, which is being conducted following a series of incidents which saw motorists suffer from jammed accelerator pedals.
Mr Gaskell stated that the decisive nature of Toyota's action on the well-publicised issue will mean that it will have limited lasting impact on the company's reputation.
He went on to state that the overall trade will continue to respond well to the economic downturn, despite the probable drop in sales which will follow the end of the scrappage scheme.
The expert added: "Manufacturers continue to support their dealer networks through the difficult market and are moving to adopt a more integrated online and offline distribution and marketing strategy."
For the #1 motortrade insurance, visit ChoiceQuote