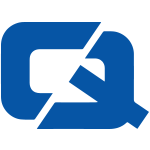 05 December 2012

Toyota has announced the pricing and specifications for its new Verso model which will be available from mid-January 2013.
The manufacturer explained that the release of this vehicle helps it strengthen its position within the family/compact car market and will sit alongside the long-established Yaris as displaying Toyota's prowess in this sector.
Motorists will be able to get their hands on the Verso from £17,495 and the company is taking orders now for deliveries to be made in the opening weeks of the new year setting Toyota up for a positive 2013.
The Verso comes with a host of improvements from its previous offerings with the company introducing the three-grade range of Active, Icon and Excel while the interiors will also be upgraded.
Motorists purchasing the new Verso will be able to benefit from a DAB digital tuner, cruise control, retractable door mirrors and rear privacy glass giving buyers a much better driving experience.