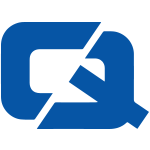 The recent controversy over the safety of Toyota vehicles is likely to have a negative impact on the carmaker's image, according to a poll.
A survey conducted among members of consumer group Which? has shown that seven out of ten respondents believe the manufacturer's long-term reputation has been damaged by the furore.
This research pertains to the company's recent decision to recall a large number of its vehicles worldwide following reports of accelerator pedals becoming jammed.
Which? stated that this research shows the company "has a battle on its hands to recoup its standing for reliability and quality".
However, its poll also suggested that drivers are "evenly split" on whether the recalls will make them less likely to buy a Toyota vehicle in future.
This comes after the company revealed earlier this month that it experienced a year-on-year sales increase in February despite the controversy, which it said indicates that confidence in the brand is still high.
For the #1 motortrade insurance, visit ChoiceQuote