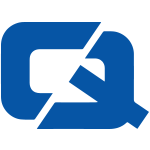 16 November 2012

The UK's automotive manufacturing industry performed well over the course of October, according to new figures.
Statistics by the Society of Motor Manufacturers and Traders (SMMT) revealed that car manufacturing grew by 6.5 per cent during the past month, adding to a 9.7 per cent year-to-date increase.
The organisation noted that other sectors such as the CV output also grew by five per cent during October although this was offset by the yearly total which was down by 6.1 per cent.
Another area where the UK is excelling is in engine manufacturing with productions growing by 1.2 per cent over the month, but the year-to-date figure fell by 0.2 per cent during 2012.
Paul Everitt, the SMMT's chief executive, said: "Sustained, high-value investment in R&D, facilities and new products is paving the way to a prosperous future for UK automotive, but there remain significant challenges as European market demand remains weak."
Visit ChoiceQuote – for the #1 motor trade insurance