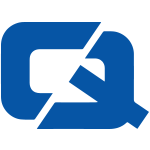 17 January 2013

Britain's car manufacturing industry has experienced a huge surge in the past 12 months as figures show that it has broken through the all-time record for exporting overseas.
A report from the Society of Motor Manufacturers and Traders (SMMT) revealed that volumes of over 1.2 million were sent out from the UK during 2012, representing an eight per cent increase on the previous year. It has added to the vast success that the automotive industry has been experiencing within recent times and has even managed to buck the trend in terms of the economic situation within the UK.
The SMMT noted that vehicle output had soared by eight per cent to 1.58 million units, which represented the highest level since 2008. It displays the fact that demand for UK-built cars is continuing to strenghten and that other nations are looking towards Britain for a leading example within this sector.
In terms of just cars, the SMMT stated that output increased by nine per cent during 2012 equating to 1.46 million units. This was helped by a six per cent boost in December alone. It does not stop there as the organisation believes that 2013 could also carry on the strong performance that has been set in the past 12 months.
Paul Everitt, SMMT chief executive, said: "The outlook for 2013 remains positive with demand in many faster growing global markets offsetting the continued weakness in European economies. The £6 billion of investment committed to UK facilities, new model programmes and R&D signals a bright future and many new opportunities for companies in the supply chain." 
The positive figures in terms of manufacturing come on the heels of the SMMT releasing a report which showed that car sales in the UK had reached a four-year high in 2012. The organisation stated that during the past year the number of new car registrations had risen by 5.3 million to over two million, which represented the highest level since 2008.
Visit ChoiceQuote – for the #1 motor trade insurance