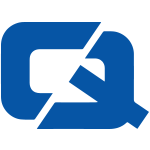 Motor manufacturing activity in the UK has continued to reap the benefits of improving market conditions in February 2010, according to new figures.
Statistics from the Society of Motor Manufacturers and Traders (SMMT) have revealed that car output in February rose by 62.7 per cent, the fourth monthly rise in a row.
The organisation attributed this increase to the ongoing strength of export car sales to markets across the world, as well as movements in the value of sterling making the sector more internationally competitive.
This news also comes after SMMT revealed earlier this month that new cars sales in the UK climbed by 26.4 per cent in February, driven by the success of the scrappage scheme.
Paul Everitt, SMMT's chief executive, described the figures as "encouraging news" and called for the government to maintain its commitment to the sector in next week's Budget.
He said: "Manufacturers and government need to work together to ensure that there is continued investment in new products and technology to sustain future growth."
Visit ChoiceQuote for the #1 motortrade insurance