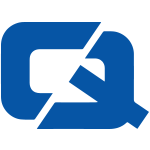 Sales of new cars among UK sellers have increased for the tenth month in a row during April 2010, according to a new report.
The Society of Motor Manufacturers and Traders' (SMMT's) monthly market report reveals that 148,793 new cars were registered last month, an increase of 11.5 per cent.
This was despite the fact that the government's successful scrappage scheme has now come to an end, with only eight per cent of April sales coming via the initiative.
Paul Everitt, chief executive for the SMMT, said that support from the new government is essential if this recovery is to last through what is expected to be a difficult 2010.
He said: "The priority must be sustaining and strengthening the economic recovery, with particular focus on encouraging the availability of more and better priced finance for businesses and consumers."
Last month, the SMMT published its manifesto of objectives for the automotive sector, including closer cooperation between the industry and government, as well as increased investment in research and development.
Visit ChoiceQuote for the #1 motortrade insurance