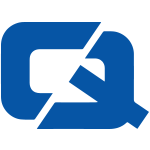 UK vehicle manufacturers who specialise in the likes of vans, trucks, minibuses and coaches will soon be able to access the European market and operate with motor traders with greater ease, thanks to new measures implemented by the Department for Transport.
The idea is that UK vehicles will have to meet the same environmental and safety standards as those in Europe. By ensuring that this is the case, manufacturers will be able to sell their products across the European Union without having to apply separately to each individual country.
Jim Fitzpatrick, transport minister, described the new measures as "a great opportunity" for increasing road safety in Europe as a whole.
He added: "They will open up European markets to British manufacturers by removing the technical barriers to trade and lessening the administrative burden."
This comes after UK motor traders recently noted a significant decline in the production of new vehicles.
According to the Society of Motor Manufacturers and Traders, overall production was down by 5.1 per cent at the end of March.
Visit the #1 Motor Trade Insurance page