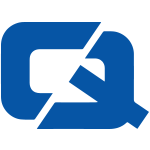 Motor traders around the UK have received the "shot in the arm" they need to survive the current economic downturn, thanks to news that the government is to introduce the much-anticipated scrappage scheme.
At least that is the opinion of driving website motoring.co.uk, which has claimed that the motor trade industry could be set to see a boost in car sales and the recovery of the market as a result.
The website's managing director Richard Mason commented: "With half a million jobs in jeopardy, the government is sending out a clear message that it is serious about helping our ailing motor industry, preventing mass unemployment."
This, he added, would help drag the flagging sector out of the doldrums.
Meanwhile, the Society of Motor Traders and Manufacturers previously expressed hope that the government would use the Budget to introduce the scrappage scheme, which it claimed would encourage car insurance customers to opt for brand new vehicles.
Visit the #1 Motor Trade Insurance page